And so, another year has gone,
and it's fitting, I think, for us to remember The Missing, the MIAs. At every challenge to the Constitution and Liberty, The Missing were...MIA. When the time came to stand and fight for what was right, the MIAs were Missing, but not forgotten. Even today, with Freedom on attack from all sides, you can count on The Missing to be...MIAs. So, now, let us pause and Remember The Missing.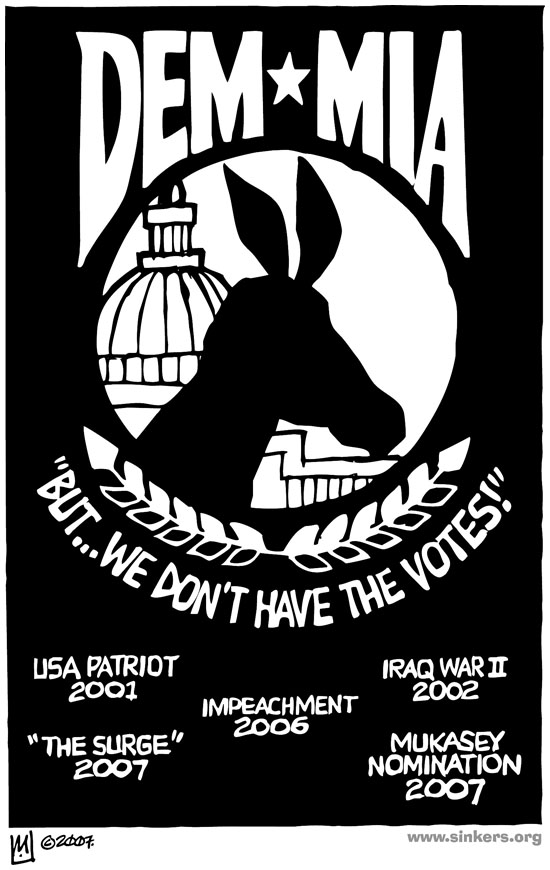 Indeed, remember the MIAs, so that they may never be forgotten, especially for those of you planning on participating in the next "election" -- if they think they "don't have the votes" now, just wait until next November. That's right, November, ten months away --
ten...long...MONTHS.
Medium-res jpg image,
440k