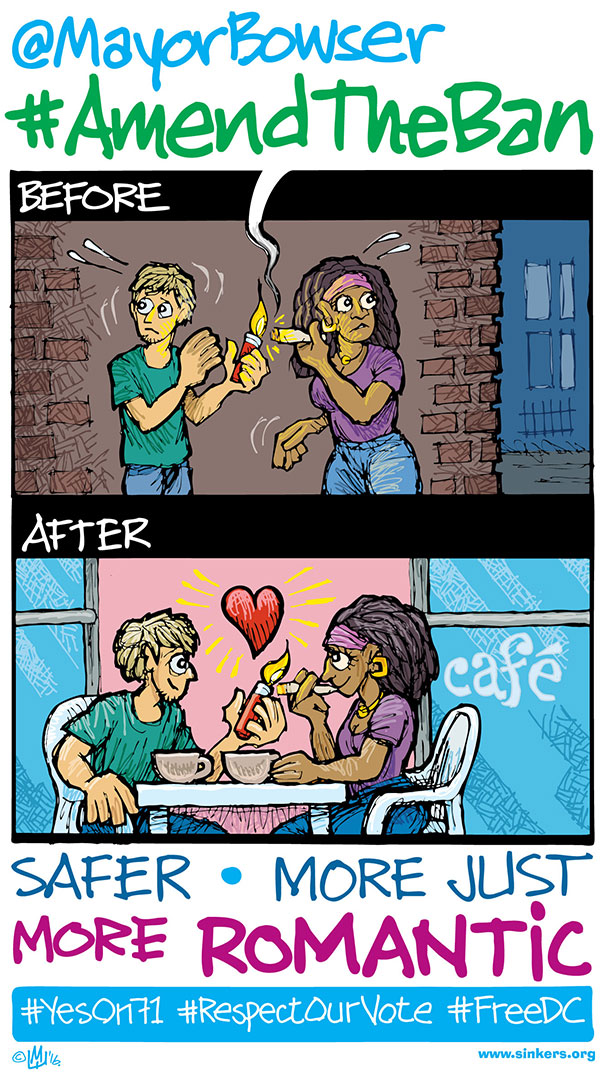 This past week, the DC City Council voted to create a
Task Force
to develop recommendations on how the District of Columbia should go forward with
social cannabis use.
In the roughly 4 months the Task Force has to complete its work,
it will study issues
such as the health and safety of staff and customers in the clubs, the sale of food and beverages, licensing plans, etc.
Keep it up, everybody who called and emailed the Council. With any luck, we may see scenes like this one at rooftop cafés all over town by next Valentine's Day.
11x17 inch medium-res color .jpg image, 945kb.