This is one of the pieces I was happiest about, in terms of people getting the literary/dramatic reference
in the context of the initial mass Tourette's outburst of almost WWI-like zaniness from the US Government and society at large in the weeks after 9/11. I honestly didn't think enough people in my audience would've seen The Madness Of George III to get it, but it turns out lots of folks had. I was rather embarrassed to have forgotten that the kind of people who collect my work aren't going to be the kind of people who like films with hot babes, high-speed chases, robots turning into airplanes, and stuff blowing up.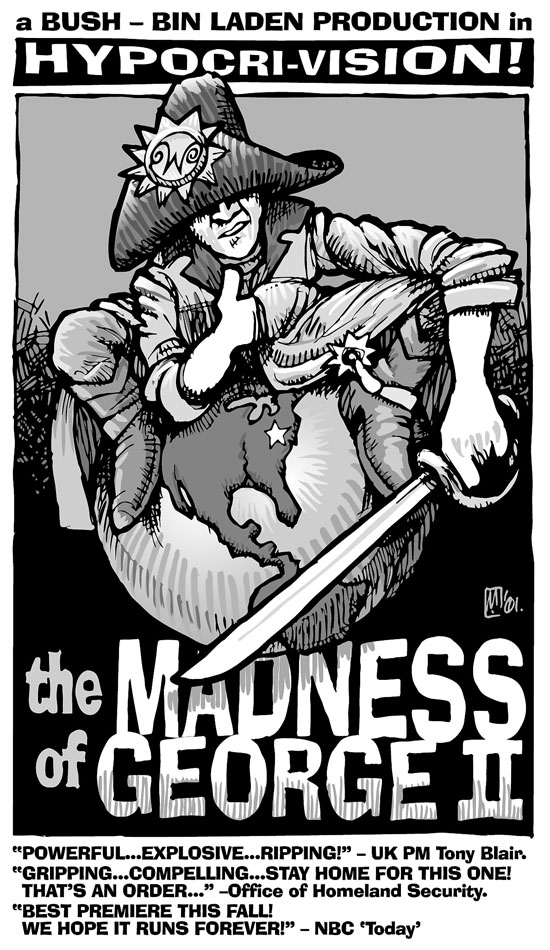 It was another weirdly poignant piece: done originally for the October issue of The Progressive (without the headlines and captions) it dealt with the emerging imperialistic tendencies of the then-early Bush Regime and drawn a good month or so before 9/11.
Medium-res jpg image,
581k