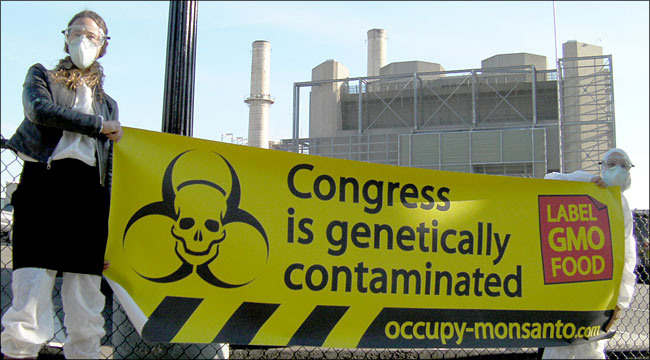 Alright, gang, time for a double-header!
Occupy Monsanto yesterday visited the national headquarters of the GOP and the Democrats on Capitol Hill with a little classic biohazard street theater. Visitors called on GOP nominee Barack Romney to deal with the issue of the revolving door between Monsanto and the government, and called on Democratic incumbent Mitt Obama to keep his '08 campaign promises on GMO food labeling.
5 minutes, 40 seconds.