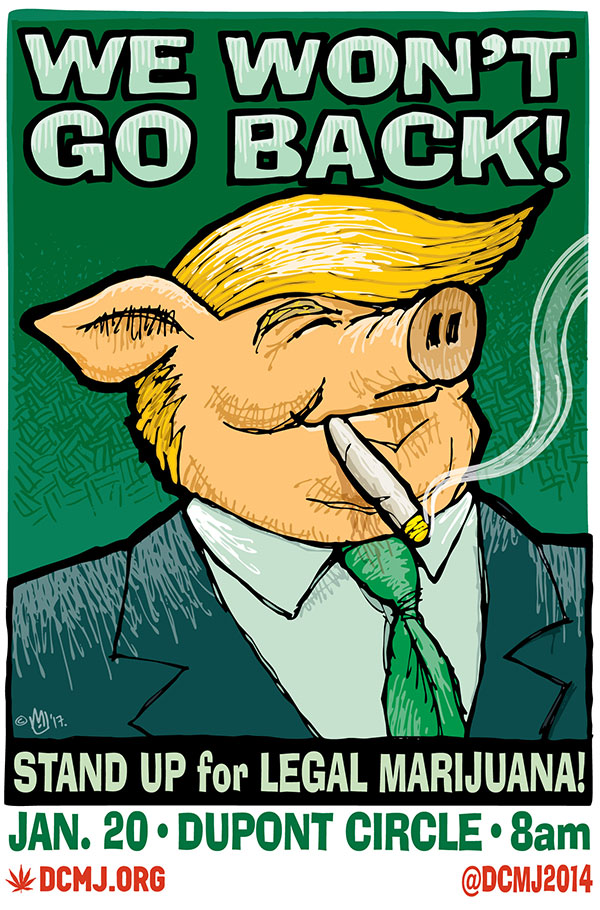 We don't care what '80s nostalgia freak
Sen. Jeff Sessions says,
we're not going back to the good old days of "Just Say No"... and I'll add no more other than to say that you'll be glad you dragged your sleepy butt out at 8am to be at Dupont Circle to join DCMJ in standing up for legal marijuana.
Rally at 8am, march at 10am. Fans, BE THERE.
11x17 inch medium-res color .jpg image, 1mb