DCMJ says "Welcome to Washington, 115th Congress", 01.03.17
from
Mike Flugennock
on
Vimeo
.
Yesterday, January 3, the
DCMJ
Welcoming Committee was on hand at Union Station to greet new and returning staffers to the incoming 115th Congress with leaflets and a little education on
Sen. Jeff Sessions (R-AL),
Trump's nominee for US Attorney General. This was followed by yet another jaunt up to Capitol Hill to Senators' offices to pass out a letter containing questions for Sessions' confirmation hearings, after which we adjourned to the DCMJ World Headquarters for a good old-fashioned rolling party in preparation for
January 20.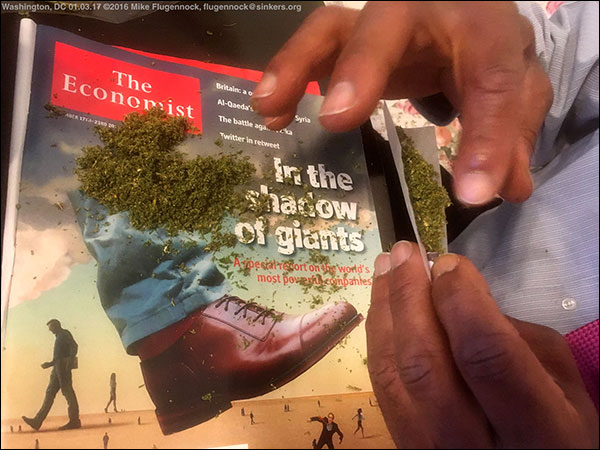 Photographed and edited by Mike Flugennock,
TRT 06:36