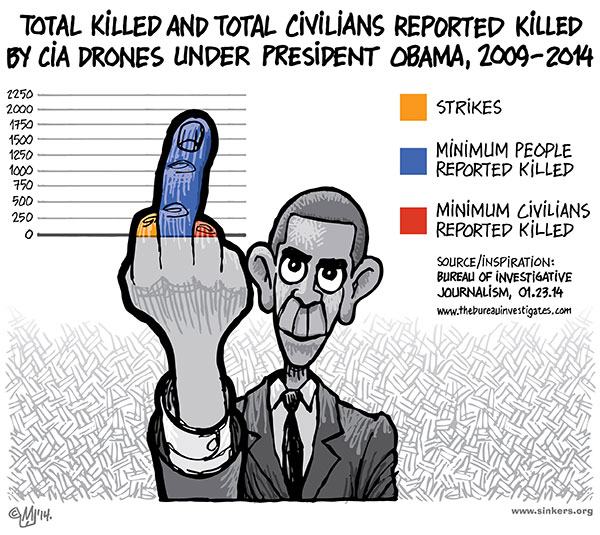 It was five years ago this week -- this past Thursday, to be exact -- that President Sparkle Pony kicked off his murderous drone warfare campaign. Not even a week in office, and already we had some change -- you've got to give him that.
So, I was reading
this article
over at the
Bureau Of Investigative Journalism
and saw
this graph
showing President Sparkle Pony's massive escalation of remote-control murder compared to President Chimp, and on viewing the layout of the bars showing the figures for Obama, I couldn't help noticing something...
16x18 inch medium-res color .jpg image,
979kb
Letter-size medium-res color .jpg image,
429kb
Follow the Bureau Of Investigative Journalism on
Twitter.
...and, here's some more of El Presidente's dronetastic moments from days gone by:
"Well, Waddya Know?"
December 2013
"I Have A Drone"
January 2013
"I Am The Joker"
July 2012
"My Little Party"
February 2012
"Are You In?"
April 2011
"Yes, We Can!"
October 2010