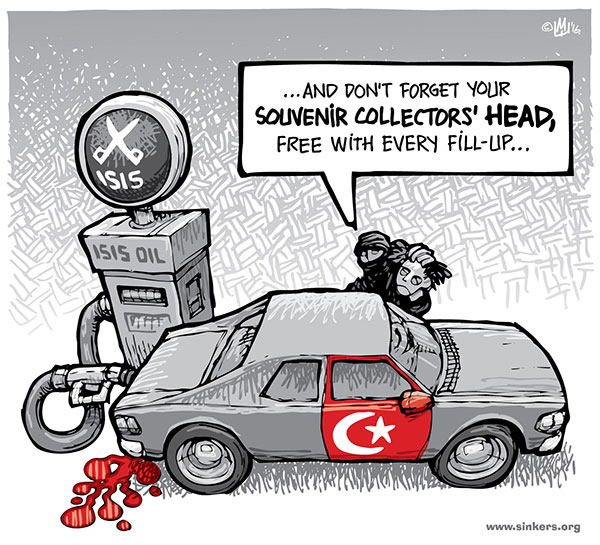 If you managed to tear yourself away from the US media's 24/7 election shitshow for ten or fifteen minutes in the past month, you may have noticed that one of the biggest stories of the past month or two has been the
reports
of the Erdogan regime
buying smuggled black-market oil from ISIS.
That's Turkey, ostensibly our ally,
buying oil from ISIS,
ostensibly our enemy. Just so we're straight on that.
And by the way, you know the current oil price slump is really hitting hard when even ISIS has to start offering free giveaway goodies with every fill-up.
11x11 inch medium-res color .jpg image, 647kb