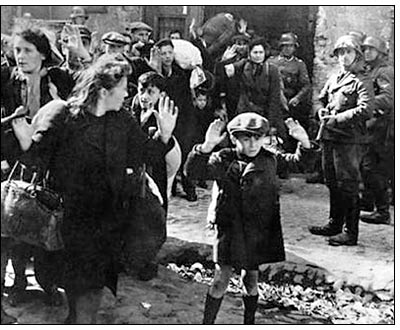 I dare

anyone

out there to call "Godwin" on

this

one!
I've been having a hard time lately coming up with any decent cartoon ideas about the upcoming July 30 sweeps and raids by Sheriff Joe "Heinrich" Arpaio in Arizona in support of their "Papers Please" Law.
It seemed all I could come up with were these goddamn' oil spill cartoons until my comrades at
Lady Liberty's Lamp
sent along this iconic old foto of the German Army pulling a raid on a house in the Warsaw Ghetto. Suddenly, the light finally came on in my head; I've never been shy of parodying iconic art or fotos, so why not parody this famous foto of Jews being rounded up in Warsaw?
So, here's one for all my comrades in Arizona, for use on leaflets and for your late-night flypasting pleasure: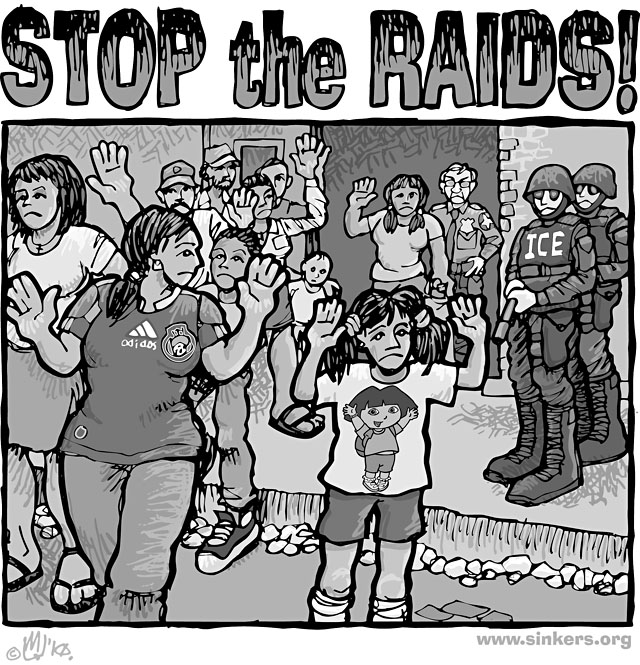 Medium-res grayscale image,
16×20 inches, 1mb